Tennis training provides rebound sparring equipment ?
customers are viewing this product
Do you often find it difficult to sustain a volley?
Would you like to improve your tennis swing?

Check out the awesome tennis trainer!

It offers an amazing way to improve your swing and shot with an innovative solution!

You can easily improve your skills without the help of a partner!

The tennis trainer definitely makes training a pleasure for all age groups!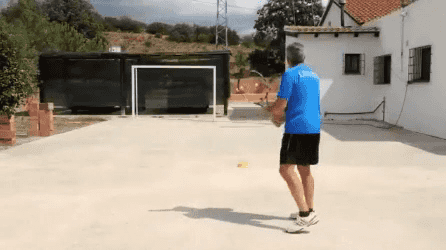 Training that is fun for all ages!

The tennis trainer has a full-size tennis ball attached to a tether.

The tether is attached to a base that acts as an anchor so the ball can bounce back for another volley!

It is made of high quality materials, is strong, durable and designed for powerful shots!

Simply fill the base with water to counteract the movement of the ball.

Thanks to its lightweight construction, you can take it with you wherever you want to practice when empty!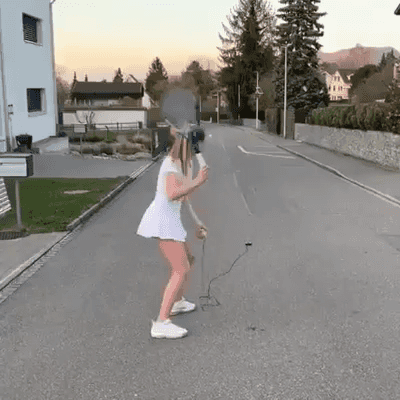 Package content:

1 * PC tennis training tool

Note: 1. All dimensions are measured by hand. There may be deviations of 2-3 cm. 2. Due to the difference between different monitors, the picture may not reflect the actual color of the item. Thank you!

1. Exercise anywhere, whenever you want.

2. Features everything a tennis player absolutely needs.

3. Take your tennis skills to the next level in no time.

4. Exercise without a companion.

5. You can have what it takes in less than a month. The Original Tennis Training Tool has a 4.60 meter long cord to which the tennis ball is attached. This elastic cord can be stretched up to 15 meters. When the ball is knocked away, it always comes back so that it can be hit again afterwards. This makes it possible to practice different strokes with the tennis trainer. The stroke speed and footwork can also be trained with the tennis trainer.

6. On the outside of the ball seat there is a special device for connecting changing hooks. When used with a wrap hook, the rubber band is no longer tangled.

7. Adding 2 large area non-slip EVA on the floor has excellent cushioning effect.

8. Ergonomically designed handle makes you more convenient and convenient to carry.

9.Imitation tennis design, fits tennis perfectly.

High-performance tennis training aid tool with elastic rope 3 balls practice the self-duty rebound tennis trainer partner sparring device.