Antibacterial and mildew proof double-sided cutting board
customers are viewing this product
Is the cutting board dazzling?Please choose antibacterial and mildew proof double-sided cutting board.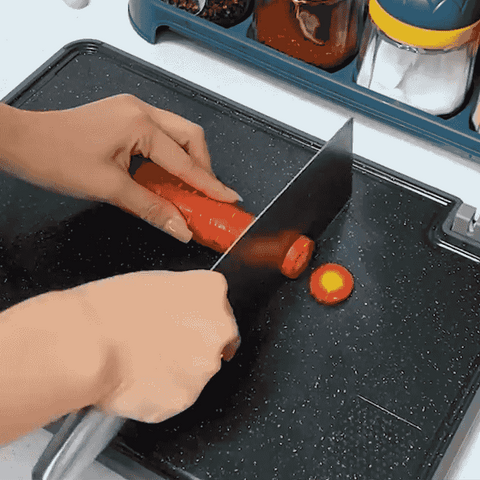 FEATURES:
Cutting vegetables and sharpening knives in one,Upgradeable flip-up design, more convenient and safer.

Antibacterial on both sides,

One side is suitable for processing meat, fish and raw food. The other side is used for cheese, vegetables, fruit, pizza and so on. It is a great gift for all kitchen lovers for weddings, parties, retirements, birthdays and Christmas.

With non-slip material around, it can be close to the platform when using it, so that the cutting board will not be slippery and safer.
Easy to clean, even the most difficult stains can be washed away.
Design a surrounding drinking trough to prevent juice from overflowing the countertop.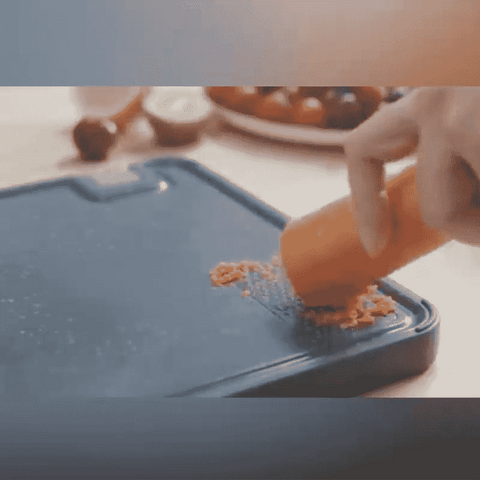 It very suitable for home life, and is also suitable for family outdoor barbecue and picnic use.These cutting boards provide you and your family with the safest food preparation surface. And it is loved by restaurant chefs, senior living communities and families around the world.
A cutting board is one of the most actively used kitchenware items in your home. In order to keep it looking great, and remain a long-lasting accessory in your kitchen, it's important that you give your cutting board the proper care it requires.